Astronomy Home Page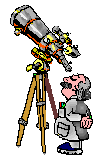 Venus Transits the Sun on June 5, 2012

Pictures of Franklin Institute in Philadelphia, PA - August 2011
Pictures of Rainwater Solar Observatory Construction, December 2010
Pictures of 2010 Mid-South Star Gaze
---
---
Lunar Phase for
Sat, 16 Dec 2017 CST

Courtesy of the
U. S. Naval Observatory

Click for Current View of the Sun
---
Welcome to our Astronomy page! We have been studying the sun for decades. My interest in the sun through Amateur Radio (Ham Radio) lent to my interest into astronomy. We do not live in a very dark area as we are just a couple of miles northwest of Ellisville, MS and there are a group of baseball fields about 1/2 mile east of us over the hill behind our house. We have a farm in rural Franklin County, Mississippi where it is very dark. We are surrounded by paper company timber land and National Forest. We are members of the Rainwater Astronomical Association at French Camp, MS. It is about a 3 1/2 hour drive from our house there so we plan our trips there around events. This site will be under constant construction as I will add photographs and other items of interest as time goes by.
---
Play this video about Rainwater Observatory
---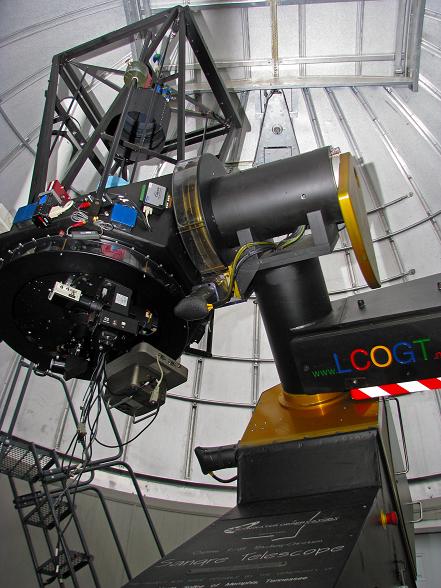 This is the Sangre Telescope at Rainwater Observatory in French Camp, MS. It is a 0.65m
f/8 Ritchey-Chretien telescope and is part of the Las Cumbres Global Telescope Network.
---
Index:
---
---
My Telescopes
We have a Celestron CGEM-1100 Computerized Telescope. It is an 11" Schmidt-Cassegrain telescope on a CGEM Computerized Equatorial Mount. I converted the backplate and the star diagonal to the 2" versions. I bought a set of the Orion Q70 eyepiecies and a 2x Barlow to go with them. My wife has bought me various filters for Christmas, birthday, Father's Day, etc. We want to eventually get into Astrophotography, but not in a major way. Our home location is not very dark as there is a baseball park just over the hill behind us and lots of street lights. Over at our farm it is very dark, though. We do not have neighbors for miles and the closest street light is 13 miles away. We are surrounded by paper company timber land and National Forest. We may move to our farm after we retire in a few years. Right now I am using Starry Nights software.
We have a Lunt LS35THa Hydrogen-Alpha Solar Telescope. We also have a solar filter for our Celestron CGEM-1100. I am planning on buying a solar filter for my Orion XT8, also. The Lunt LS35THa has a 35mm Unobstructed Front Mounted Etalon with a Band Pass of less than0.75 Angstroms. This is at least 25% better than the Coronado PST with its less than 1 Angstoms of Band Pass, even though the Aperature is 5mm less. The Focal Length is 207mm and the Blocking Filter is 4mm with a Full Disk Image up to 400mm Focal.

We originally got interested in Astronomy because of my years studying the sun for Amateur Radio (Ham Radio). Sunspots have a great effect on High Frequency (HF) Radio Propagation. The high radiation from the sunspots ionize the Ionosphere and this causes better HF propagation because the radio waves bounce back to earth off of the highly ionized layers in the atmosphere. The number of sunspots on the Sun has a considerable effect on the levels of radiation emitted and thus impacting the ionosphere. This has a marked effect on radio communications of all forms. So sunspots are of great interest to anyone using HF radio communications, since it affects radio propagation so much.
I do not take my big Celestron out very much because of the amount of time it takes for setup and take down. I thought that this scope would be easy to pick up and take out to the patio for casual viewing. It really surprised me on how clear and easy it was to use this telescope. The one thing I do miss is the Go-To computer to track the object once you are viewing it. The focuser is a little touchy, especially at higher magnifications, but it is a good little scope.

This Dobsonian Reflector has an optical diameter of 203mm and a focal length of 1200mm. It has a focal ration of f/5.9 with a maximum usable magnification of 300x. This means that I could theoretically use a 4mm eyepiece with this scope. I have used a 2x Barlow and achieved a magnification of 96x, which was fairly hard to focus without a fine adjustment on the 2" Crayford focuser. The construction took a couple of hours and it worked well on the first outing.

We have had some very good views of Saturn and have done a lot of viewing with it. It is easy to set up and I can quickly have it going so that my grandchildren can view our Universe.
---